About the Course
This course is for anyone interested in trying taichi, exploring intentional movement, improving balance, posture and mind & body connection. You will be introduced to fundamental taichi principles, exercises and movement patterns.
By the end of this course, students will:
have learned how to move with control through a series of exercises following taichi principles
have the tools to continue to build confidence and freedom of movement through self-guided practice
be able to transfer these skills to other taichi classes for continued learning
The course will be taught over 4 classes live on Zoom. Class dates are:
Sunday, April 4th
Sunday, April 11th
Sunday, April 18th
Sunday, April 25th
Class times are:
2:00pm - 3:00pm Eastern/Atlantic
1:00pm - 2:00pm Central
12:00 noon - 1:00pm Mountain
11:00am - 12:00 noon Pacific
All classes will be recorded and then uploaded to Teachable. If you are unable to participate in the live classes or if you want to review the class at any time, the videos will be available here. There is also an iOS app so you can watch on your Apple mobile device.
Progressive Movement
The course begins with basic movements that incorporate the taichi principles of posture, breathing and relaxation. After practicing movements individually, you'll explore different combinations and methods of practice.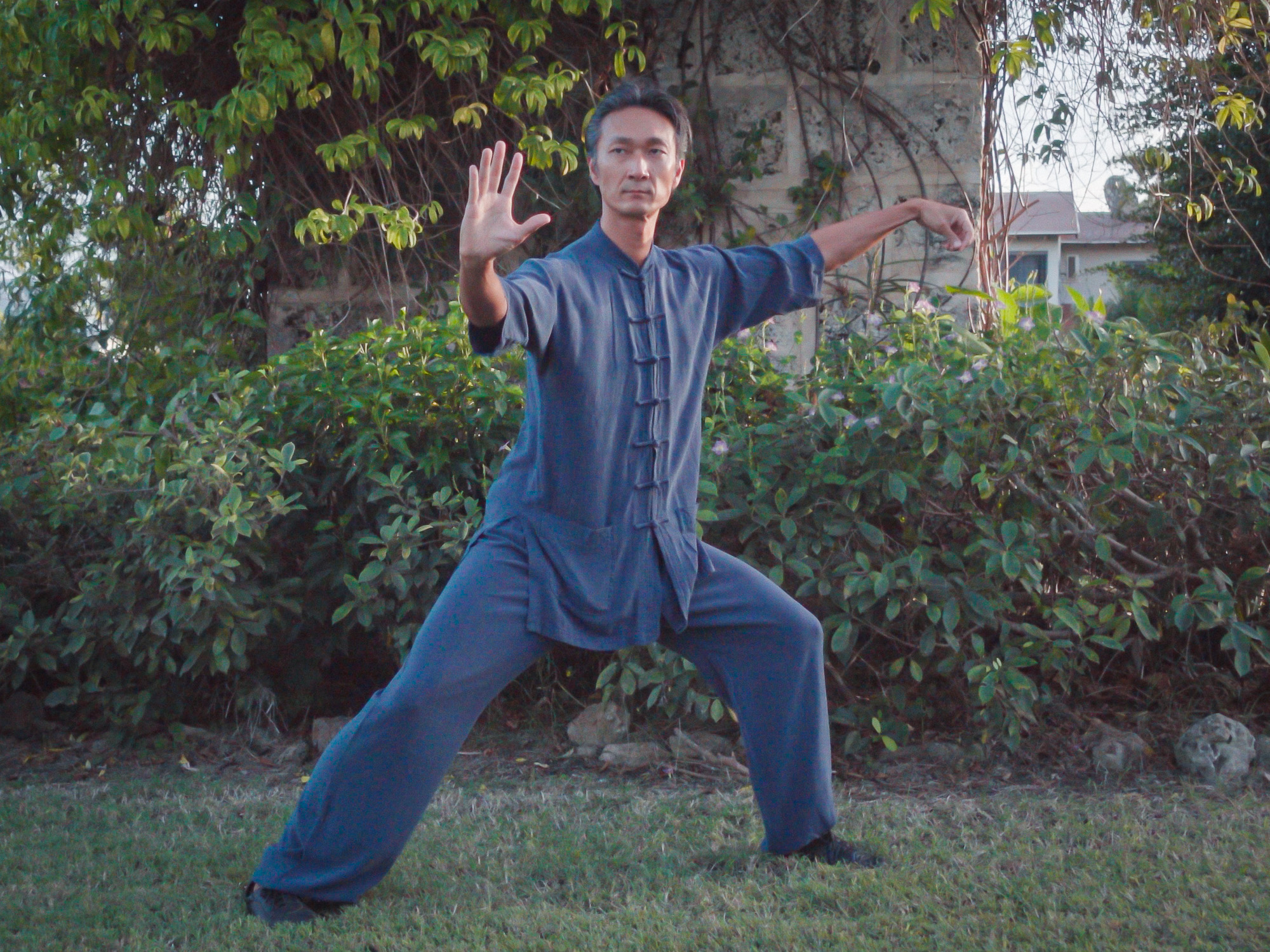 About the Instructor
Brandon Sugiyama is a taichi practioner, competitor and certified international judge from the United States of America with over 25 years of experience. He has competed on the USA Team at the World Taichi Championships, World Wushu Championships, World Kungfu Championships, and the Pan-American Wushu Championships. Brandon currently lives in Barbados and teaches taichi and wushu.
Continue Training at Home
Try one of our other courses and build skills wherever you are.